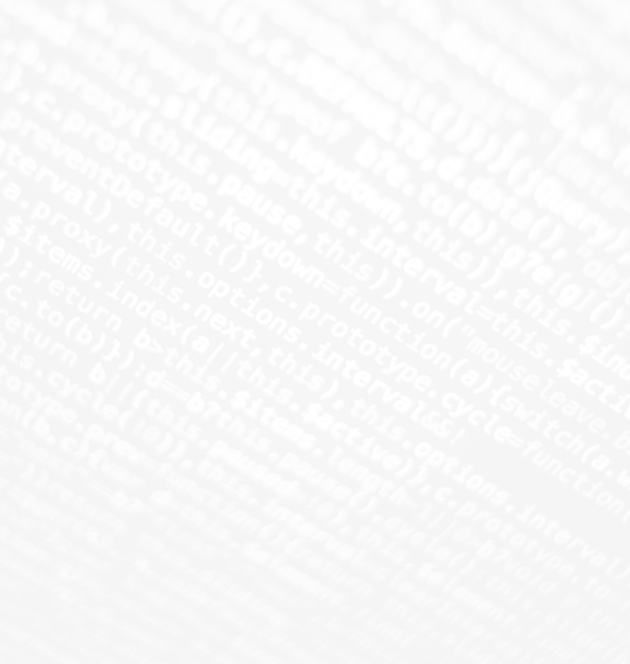 Terms and Conditions for Experts
These terms and conditions (these T&Cs) set out the terms and conditions which govern your legal relationship with techspert.io Limited (TX, we, our, us), including the terms on which you agree to provide services to third parties seeking advice and information through TX (Clients).
We are registered in England and Wales under company number 09874279 and have our registered office at 52 Burleigh Street, Cambridge, CB1 1DJ.
Please read these T&Cs carefully before you accept any appointment (defined below). In agreeing to accept an appointment, you also agree to be bound by these T&Cs, which establish a contractual relationship between you and us.
1. Background
TX is a service that connects third parties seeking information or advice relating to the biotechnology or healthcare industry with experts (Experts) who offer to provide such information or advice to Clients in the form of a telephone call, discussion, meeting, survey, written response or similar interaction (Appointment) in connection with a particular purpose or project (Project) (the Expert Services).
In particular, TX arranges for:

the communication of Appointment requests from Clients who wish to receive information or advice from an Expert, subject always to our right to decline to communicate any such service request in our sole discretion; and
the scheduling and confirmation of Appointments between Clients and Experts and facilitation of payment for such services; (together with (i) above, the TX Service).

TX is a technology platform that enables you to connect with Clients (and vice-versa). We are not a party to any contract between you and a Client, nor (save as expressly set out herein) responsible for the acts or omissions of any Client. We have no obligation whatsoever to promote or endorse you or your business.
2. Your Status
By agreeing to these T&Cs, you represent and warrant that:
as between you and us, you will be an independent contractor and nothing in these T&Cs shall render you an employee, worker, agent or partner of us or the Website (as defined in Paragraph 7 below) and you shall not hold yourself out as such;
you have the full right and authority to agree to these T&Cs and provide your services through TX, and your provision of services through TX does not and will not breach or otherwise violate the terms of any other contract that you have entered into (including, without limitation, any employment contract or consultancy contract to which you are a party); and
you shall be fully responsible for and indemnify us against any liability, assessment or claim for: (i) taxation whatsoever arising from or made in connection with the performance of your service and/or payment of the Expert Fee (as defined in Paragraph 9 below); or (ii) any employment-related claim or any claim based on worker status (including reasonable costs and expenses) brought by you against us arising out of or in connection with the provision of your services, and we may satisfy such indemnity (in whole or in part) by way of deduction from any payment due to you.
3. Your Profile
If you agree to provide services through TX you will be asked to provide personal information which may include (but shall not be limited to) your name, postal address, email address, company name and specialisms (Personal Details). You agree that we may feature any or all of your Personal Details (excluding your payment or bank details) and your photo in a profile of you that is displayed to Clients.
4. The Appointment Process
Clients will approach TX seeking advice or information in connection with a Project.
TX will approach you with details of:

the advice or information required by the relevant Client;
the hourly rate in pounds sterling which would be payable in respect of the Appointment (Hourly Rate); and
the estimated amount of chargeable time for the proposed Appointment(s) (in hours and minutes);
(Appointment Request).
If you accept the terms of the Appointment Request, you will be invited to schedule a telephone call or other appointment with the Client via TX's conference call service supplier or such other method as determined by TX.
You acknowledge and agree that TX does not guarantee that its conference call service or its online management of the Appointments will always be available or be uninterrupted.
5. The Expert Services
You shall comply with the reasonable instructions of the Client in respect of the Appointment and provide the required advice and information to the Client in accordance with the instructions in the Appointment Request.
You will at all times act professionally and courteously, and you shall not be rude, disrespectful or derogatory to TX or any Client or do or say anything that may bring TX or any Client into public disrepute. Furthermore, you shall not cause nuisance, annoyance, inconvenience, physical harm or property damage to any Client.
You will provide the Consultancy Services with reasonable skill and care and in accordance with all applicable laws and regulations.
You shall use your best endeavours to ensure that any advice which you supply to a Client in connection with an Appointment is true and accurate in all material respects.
You shall share only public, non-confidential information, and you are not expected to discuss your current employer (see below).
You will immediately cease to provide the Expert Services upon being directed to do so by TX.
6. Intellectual Property Rights
You shall own and control all Intellectual Property Rights in the Expert Materials, but you agree to grant TX a non-exclusive, irrevocable, perpetual, royalty-free license to sub-license the Expert Materials for any and all purposes connected to the Project.
For the purposes of this Clause 6:

Expert Materials shall mean any data, statistics, market intelligence, advice or other information provided by any Expert to the Client (whether such information is provided in writing, orally or by another means) in connection with a Project; and
Intellectual Property Rights shall mean any current and future intellectual property rights, including: (a) copyrights, trademarks, trade names, domain names, rights in logos and get-up, inventions, confidential information, trade secrets and know-how including commercial know-how, design rights, patents, utility models, semi-conductor topographies, all rights of whatsoever nature in computer software and data, rights in databases, privacy rights; (b) all intangible rights and privileges of a nature similar, analogous or allied to any of rights listed in (a); and (c) in every case in any part of the world and whether or not registered, including in relation to any of rights listed in (a) and (b): (i) all granted registrations and all applications for registration; (ii) all renewals, reversions or extensions; (iii) the right to sue for damages for past infringement; and (iv) all forms of protection of a similar nature which may subsist anywhere in the world.
7. Your Obligations
You will ensure that all information that you supply to us is complete and accurate in all material respects, and you acknowledge and agree that (subject to the terms of our privacy policy and other than in respect of your payment or bank details) we may feature any such information on our website, https://techspert.io (Website) at our discretion. In addition, you shall notify us immediately of any changes to your Personal Details or your payment and bank details.
You shall at all times obtain and shall maintain all necessary licences, consents, permissions and insurances required to offer and/or provide the Consultancy Services in connection with the relevant Appointment and to perform your obligations under these T&Cs, including without limitation any licenses or consents required by any governing body or industry body and/or any applicable laws applicable in any relevant jurisdiction.
To avoid potential conflicts of interest, you agree not to provide your Consultancy Services in relation to any Project relating (directly or indirectly) to a company or other organisation for which you are a current employee, director, trustee, officer, or board member (or for which you hold a similar position), nor shall you provide your Consultancy Services in relation to any Project for a Client that is a direct competitor of a company or organisation for which you are a current director, trustee, officer, board member or employee (or for which you hold a similar position).
Further, you warrant that (and shall be responsible for ensuring that) your provision of the Consultancy Services does not present any conflict of interest or perceived conflict of interest, nor would it result in a breach of any legal obligation to any third party (including but not limited to your current and former employers and any other entity to which you provide consultancy services).
You must inform TX immediately if you breach any of Paragraphs 7(a) to (d) above and you further agree to decline (or immediately cease your participation in) any Appointment which results or would result in you breaching any such Paragraph.
You agree that, unless we otherwise agree in advance in writing, for a period of one year from the completion of any Appointment with a Client to whom you have been introduced by us (a Relevant Client), you will not solicit, negotiate with, or enter into any agreement or other arrangement (whether written or oral) with that Relevant Client to provide services of a similar nature to the Consultancy Services, other than through the TX platform.
8. Costs
You agree that you shall be responsible for all costs incurred in connection with your provision of the Consultancy Services (including but not limited to all telephone call charges relating to your use of any conference call services).
9. Payment
Your fee shall be equal to the Hourly Rate multiplied by the total amount of time which you spend attending one or more Appointments with the Client (measured in hours and minutes) (Expert Fee). Following completion of the appointment, techspert.io will provide within 10 days a link via Transferwise (payment provider), the link will enable the expert to provide bank details securely and receive the payment to their bank account. Alternative methods of transfer may be possible in exceptional circumstances (e.g. paypal or cheque), but will incur an additional processing fee.
If an appointment in cancelled within 12 hours prior to the scheduled time experts will receive 50% of the agreed honorarium, if it is cancelled 30 mins before the appointment, experts will receive the full honorarium.
Reimbursement for data reviews will be processed after a quality check.
10. Reviews
If we make available functionality which allows Clients to provide a review for use on the Website, we require the Client to agree that: (i) the review represents their honestly-held belief; (ii) we have the right to use that review on the Website or other media platforms, and modify its content, at our discretion; and (iii) we may remove the review from the Website at any time and in our sole discretion. Please notify us immediately if you believe that any review of your services is misleading or otherwise inaccurate. We disclaim any and all liability, to the extent permitted by applicable law, in relation to any reviews on the Website.
11. Limitation of our liability
Nothing in these terms of use excludes or limits our liability for death or personal injury arising from our negligence, or our fraud or fraudulent misrepresentation, or any other liability that cannot be excluded or limited by law.
The tx service is provided "as is" and "as available". to the extent permitted by law, we exclude all conditions, warranties, representations or other terms which may apply to the service or any content on it, whether express or implied (including, without limitation, any representation, warranty or guarantee regarding the reliability, suitability, credit-worthiness, honesty or integrity of any client.
We will not be liable to you for any loss or damage, whether in contract, tort (including negligence), breach of statutory duty, or otherwise, even if foreseeable, arising under or in connection with:

use of, or inability to use, the conference call services or any other communication mechanisms supplied or arranged by tx;
any transaction or relationship between you and any client; or
any failure in performance for causes beyond our control.

In addition, we have no liability to you for any:

indirect, incidental, special, exemplary, punitive or consequential damages;
loss of profit, loss of data, personal injury or property damage related to the website or any client; or
loss or damage caused by a virus, distributed denial-of-service attack, or other technologically harmful material that may infect your computer equipment, computer programs, data or other proprietary material due to your use of the website or to your downloading of any content on it, or on any website linked to it.

Given that we operate as a platform and connect you with clients, our maximum liability to you (whether in contract, tort, negligence, misrepresentation or under any other legal head of liability) in relation to the website shall be limited to the total amount of the consultancy fees which are due to you from time to time in accordance with these t&cs.
12. Indemnity
You agree to indemnify and hold TX and its officers, directors, employees and agents harmless from any and all claims, demands, losses, liabilities, expenses (including legal fees) arising out of or in connection with: (i) your provision of Consultancy Services to Clients; (ii) your breach of these T&C; (iii) our use of your Personal Details in accordance with these T&Cs and our Privacy Policy; or (iv) your infringement of the rights of any third party.
13. Force Majeure
We shall not be liable for any failure to fulfil any of our obligations to you insofar as such failure is due to a Force Majeure Event. For the purposes of these terms of use, Force Majeure Event means all events beyond our control including war, hostilities, invasion, riot, civil commotion, royal bereavement, strikes, government control, network or telecommunications system failure, lock-outs, fire, flood, storm or other natural catastrophe.
14. Termination
We may terminate these terms of use and the Website (or any part of it) at any time and for any reason. We will provide you with as much notice as is reasonably possible of any such termination, unless: (i) you are in material breach of these T&Cs; or (ii) in our opinion any delay in termination would expose us or any third party (including any Client) to a risk of harm or damage, in which case we may terminate these terms of use immediately. Furthermore (without prejudice to your accrued rights and remedies against us), we may remove you from the Website and disable your account at any time at our discretion.
15. Confidentiality
You agree that you shall at all times do everything within your power to keep confidential all Confidential Information of the Clients and TX and shall not use or disclose any such Confidential Information to any third party except:

strictly as required to perform your obligations under these T&Cs;
with the prior written consent of TX or the Client.

For the purposes of these T&Cs, Confidential Information shall mean all confidential information which becomes available to you (either directly or indirectly) in connection with any Project and/or your provision of the Expert Services from time to time. This includes:

the existence of any Project and any information contained in or forming part of the Expert Materials (including the content of any telephone discussions held with any Client);
the fact that you are providing the Expert Services to a particular Client;
any personal information which relates to or ultimately belongs to any Client;
any information relating to the business, affairs, customers, clients, suppliers, intentions, or market opportunities of the Client or of any of the Client's affiliates;
any information relating to the operations, processes, product information, know-how, technical information, designs, trade secrets or software of the Client or of any of the Client's affiliates;
any information, findings, data or analysis derived from Confidential Information; and
any other information that is identified as being of a confidential or proprietary nature.

The provisions of Paragraph 15(a) shall not apply to Confidential Information:

which you are able to prove was already in your possession at the date it was received or obtained; or
which you obtained from some other person with good legal title to the same who does not have any duty of confidentiality in relation thereto; or
which comes into the public domain otherwise than through the default or negligence by you; or
which is independently developed by you without reference to or reliance on any Confidential Information; or
which you are required to disclose by law or by the rules or any recognised stock exchange, or governmental or other regulatory body provided that you shall, if legally permitted, supply a copy of the required disclosure to TX and the Client (as applicable) before it is disclosed and incorporate any amendments or additions reasonably requested by the TX or the Client (as applicable).

Without prejudice to any other rights or remedies that TX may have, you acknowledge and agree that TX and any Client for which you provide services shall, without proof of special damage, be entitled to an injunction or other equitable relief for any threatened or actual breach of the provisions of Paragraph 15, in addition to any damages or other remedy to which it may be entitled.
16. Data Protection
Our collection and use of your personal data and any data you input whilst using the Website and/or Software (including your Personal Details) shall be in accordance with our privacy policy located at https://techspert.io/privacy-policy/ and any Privacy Notice we make available to you from time to time.
17. Viruses
We do not guarantee that the Website will be secure or free from bugs or viruses. You must not: (a) misuse the Website by knowingly introducing viruses, trojans, worms, logic bombs or other material which is malicious or technologically harmful; (b) attempt to gain unauthorised access to the Website, the server on which the Website is stored or any server, computer or database connected to the Website; or (c) attack the Website via a denial-of-service attack or a distributed denial-of service attack.
18. Severability
Each Paragraph (and sub-Paragraph) of these T&Cs operates separately. If any court or competent authority decides that any of them are unlawful or unenforceable, the remaining Paragraphs (or sub-Paragraphs) will remain in full force and effect.
19. Applicable law and jurisdiction
These T&Cs, their subject matter and their formation, are governed by English law. You and we both agree to that the courts of England and Wales will have exclusive jurisdiction.
20. Changes to these T&Cs
We may revise these terms of use at any time by posting the updated terms of use on the Website. It is your responsibility to check the Website regularly for any changes and your continued use of the Website after these terms of use are amended shall constitute your consent to be bound by these amended terms of use.
21. Contact Us
To contact us, please email hello@techspert.io
Last Updated: January 2019