Strategic advice fuelled by expert insights
Putnam Associates are global strategy consultants providing life sciences clients with valuable, clearly articulated, data driven insights to make better strategic decisions. We are an AI-driven expert network connecting businesses with subject matter experts for primary insights.

Discover how partnering with us has lead Putnam to achieving project success.
3... We connect Putnam with leading specialists for industry insights.
2... Putnam leverages these insights to bolster the strategic advice they offer clients with data-backed, specialist knowledge.
1... Putnam's clients use expert, strategic advice to make better-informed decisions.
Precision: Accessing hard-to-reach markets
While developing recommendations on ways to improve access to an end client's anti-infective portfolio across nine new markets in Africa and Southeast Asia, Putnam partnered with us to connect with infectious disease specialists.
The infectious disease experts needed to have familiarity with:
National, local or regional programs / policies to treat or prevent infectious diseases
Institutional programs / policies to treat or prevent infectious diseases
Local NGOs dedicated to treating or preventing infectious diseases
Furthermore, the experts:
Could not be government affiliated
Had to specialise in disease areas beyond HIV, malaria or TB
Have experience with pneumococcal pneumonia, shigellosis, drug-susceptible tuberculosis, syphilis, typhoid fever or pneumococcal meningitis.
Although this kind of specificity may be challenging for some vendors, our AI search technology thrives on precision.
We have developed a bespoke, internal Semantic Search Engine which accurately matches experts to requests. This gives the tech the ability to quickly turn around both broad and narrow briefs, finding the best, and often undiscovered, experts.
Powered by the Semantic Search Engine, our AI located, qualified, and extracted expert profiles of infectious disease specialists from the nine requested African and Southeast Asian countries, matching Putnam's specific criteria.

Following the expert interviews, Putnam gained the insights they needed and presented 60+ actionable, expert-backed recommendations to their client which the client used to decide which ones to develop as pilot programs.
A graphic illustrating how the techspert.io Semantic Search Engine works
"techspert.io does a great job of finding hard-to-reach, specific and relevant experts. One claim they have proven (that I was a little unsure of) is the ability to recruit individuals who are not necessarily on other research panels. Whether it is rare disease specialists or niche oncologists, they find the needle in the haystack, quickly."




Brian Sharkey, Director of Market Research
Putnam Associates


Speed: Supplying insights quickly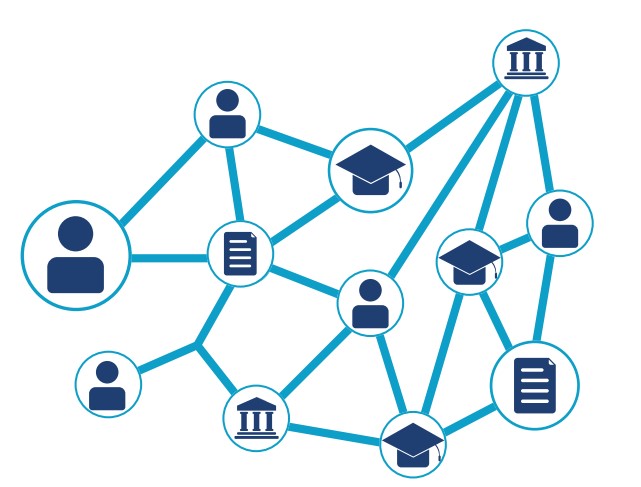 An example of a knowledge graph showing the links between experts, organisations, universities and publications.
Supporting an end client with revamping an osteoarthritis product profile for trial and launch, Putnam needed industry insights from physicians in the UK and Germany specialising in orthopaedic surgery, rheumatology and sports medicine. Within 24 hours of submitting the request, we connected Putnam with its first expert using a Knowledge Graph.
Built by our tech team, the Knowledge Graph records relationships between experts, institutions, online media, and semantic concepts, providing a global, real-time overview of the knowledge landscape. This visualisation enables us to rapidly identify the thought leaders in the field and connect them with the organisations who seek their knowledge.
Propelled by the Knowledge Graph's speed, we successfully connected Putnam with 15 osteoarthritis physicians from the UK and Germany. Armed with specialist insights on osteoarthritis treatment, patient interactions, and hypothetical product profile comparisons, Putnam supported their end client with revamping their osteoarthritis product for trial and launch.
"The response rates from your team were more prompt than I am used to, the portal for scheduling physicians helped organise everything immensely, and the price compared to other vendors was a boon."
Josh Hansan, Associate Consultant
Putnam Associates


Quality and trust: Providing world-class insights and service
Although speed is important, this does not mean quality is compromised. For the osteoarthritis and infectious disease projects mentioned earlier, we matched Putnam with high-quality experts while meeting deadlines. Example profiles of these specialists included a:
Public Health researcher at a tropical and infectious diseases institution who has authored over 50 publications on infectious diseases.
Director of a Rheumatology Research Unit leading on phase IIa to Phase IV clinical studies of novel therapeutic agents for different types of arthritis.
Trust and project management are key to ensuring client satisfaction, to ensure this we:
Have a project lead who handles the project and all client communications.
Have open, transparent channels of communication.
Provide timely project updates, keeping the client in the loop.
Arrange project feedback session to assess performance.
Never overpromise or underdeliver.
Meet client deadlines.
"Providing high-quality experts and service to our customers is paramount. Technologies such as our Semantic Search Engine and Knowledge Graph take care of the experts but it's our people who ensure our customers receive top-tier service."

Graham Mills, Co-Founder and Managing Director
techspert.io
Read more Putnam
Associates case studies
Connect to the right experts today.
Let us find the expertise you need